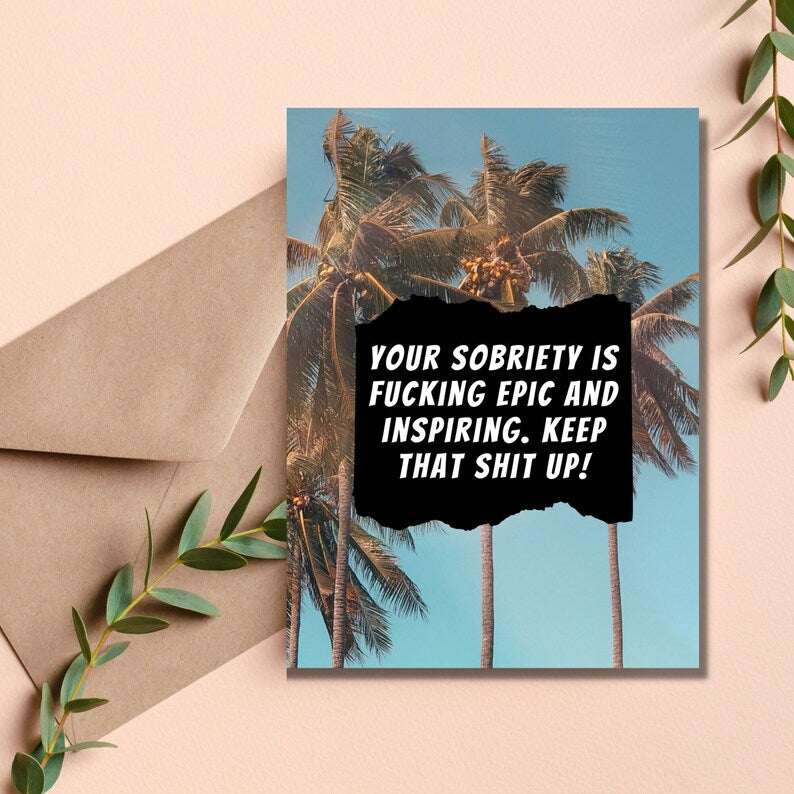 Your Sobriety is Fucking Epic and Inspiring Card
Celebrate + normalize sobriety! Let your loved one in recovery know how proud you are of them and give them the love, encouragement, and support to keep going. One day at a time.
The Card:
- Front: Your sobriety is fucking epic and inspriring. Keep that shit up!
- Inside: blank
- A2 card size (4.25in x 5.5in)
- Includes extra kraft envelope
- Wrapped in a cello sleeve for added protection
PLEASE NOTE: In order to keep shipping free for you lovely people, all cards are mailed standard flat rate mail with a regular 'ole fashioned stamp. Therefore, your order WILL NOT include tracking. Thank you for coming to my Ted Talk.